Qualitative and Quantitative Research
Imagine a method, any method. We've done it — focus groups, depth interviews, online immersive studies, surveys, and more. We'll match the method to the issues you face.  We have yet to encounter a question or issue we can't help with. At Brain Pot Pie, we tap into the genius of people to help with:
Brand Positioning and Brand Strategy – How should your organization, product, or service be defined to make it compelling, clear, and differentiated in the marketplace?
Target Audience Profiling and Segmentation – Who are your target users – demographically, attitudinally, behaviorally? What unique segments exist within your prospect universe?
Market Structure — What's going on in your marketplace? Who are the players? What are the trends, and why are they trending?
Communications Development and Testing – What should you communicate to reach and influence your target audience more effectively? Do your advertising and communications deliver the right messages in the right way?
Customer Experience, Engagement, and Satisfaction – How do your users/customers feel about you? What are their experiences? How strong is your relationship with them? How can you build loyalty and preference?
New Product/Service Testing – How do your customers/prospects feel about new concepts you've developed or are considering? How will these new ideas fit into their lives? What is the market potential? What drives the appeal? What limits the opportunity?
Organizational Development – Which strategies will most effectively help your organization move forward? How can you find or create team alignment on key issues? What genuinely brilliant ideas are lying untapped in the minds of your internal team?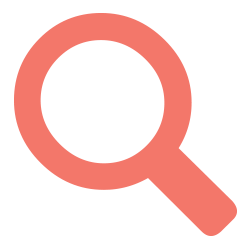 Don't Be Shy. Get In Touch.
If you are interested in working together, send me an inquiry and I will get back to you as soon as I can!