Teams rock! It's been demonstrated that business teams develop better solutions than people working alone. But they can also develop myopia, get stuck, and get political. And the task at hand suffers.
That's where we come in. At Brain Pot Pie, we tap into the genius of teams so they can effectively focus on their key issues. Maybe you need help with a 2-hour meeting to kick-start more positive thinking. Or maybe you're planning a 3-day session to map out major initiatives. We can help keep the team working together with more energy and less pain. We carefully plan the session (who, when, where, how) and then lead the group through a variety of exercises including homework assignments, multimedia creation, ideation, strategic planning, and team collaboration. In the end, we come out with clear, concise plans of action.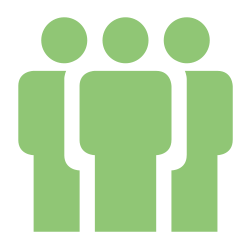 Don't Be Shy. Get In Touch.
If you are interested in working together, send me an inquiry and I will get back to you as soon as I can!