We don't claim to have the definitive approach to strategic planning. There are lots of companies and consultants out there who do great strat planning work. And everyone's got a different way of going about it.
Our approach is a bit different because we tap into the genius of your consumers. Who are they? What do they want and need? How do they use and feel about your product/service today? What should you be doing differently to better meet their needs and forge stronger connections?
Our approach is highly collaborative, because you know your business better than anyone. We'll help you gather and analyze the most relevant information, through tools such as:
Primary research
Internal stakeholder feedback
Analysis of secondary data
Trends monitoring
Social media listening
Competitive mapping
SWOT, Gap, and other strategic analyses
Then we'll work with your team to cut through the extraneous details, distill this learning into clear business priorities, and develop action plans.
And we'll hold you accountable, with regular follow-ups to ensure that everyone on the team is staying focused and making progress.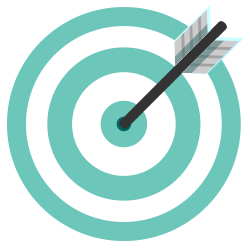 Don't Be Shy. Get In Touch.
If you are interested in working together, send me an inquiry and I will get back to you as soon as I can!