Ideation. Friends laugh when I tell them this is my area of expertise because it's a bit of a made-up word. In practice, ideation is simply a fancy name for guided brainstorming.
Through ideation, we help teams develop winning ideas. Want to develop a new product, a new service, a new name? Have an existing product but want to revamp it in some way? Facing a thorny problem that needs solving? All of these are great reasons to ideate. And anyone – everyone – can be a great ideator, given the right guidance.
At Brain Pot Pie, we tap into the genius of you.  We help you come up with lots of nuggets – getting past the expected ones, mining your brains for the intriguing ones, and even grabbing some from way out in left field. We help you vet the set, develop the most promising ones into bigger concepts, and nurture them to uncover the best of the best.
How? By grounding our approach in Creative Problem Solving, a systematic method for eliciting and developing ideas. It involves toys, reflective time, team exercises, and often lots of stickie notes. We dig into our toolbox of techniques to encourage divergent thinking (generate lots of ideas and tangents) and convergent thinking (carefully evaluate and develop the most promising ideas). We may involve consumers, client team members, industry experts, or all of the above.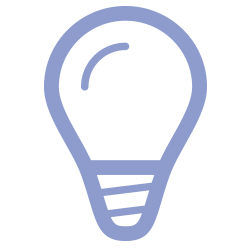 Don't Be Shy. Get In Touch.
If you are interested in working together, send me an inquiry and I will get back to you as soon as I can!